BUILDING A
RESILIENT

AND

RESPONSIVE

HEALTHCARE SYSTEM
A resilient and responsive healthcare system is critical to delivering functional high quality healthcare services across varying conditions. Interestingly, this is a leading factor to a stable economy in Nigeria and Africa.
Lagos Health Summit(LHS) in its fourth (4th) year is creating another avenue to engage leading public and private stakeholders in the health sector, foster productive conversations centered on the healthcare development and offering networking opportunities in a business enabling environment.
Previous editions of the summit have discussed sustainable and equitable access to quality health care, how technology can help strengthen health care systems and how to leverage partnership for better health outcomes. Building on the remarkable achievements of previous events, Lagos Health Summit 4.0 is designed to host discussions with key public and private stakeholders on "BUILDING A RESILIENT AND RESPONSIVE HEALTHCARE SYSTEM".
LHS 2023 will play a host to a global audience of unparalleled relevance across various health industry subsectors via a two-day strategic conference and exhibition with key emphasis on strengthening the healthcare system to improve delivery of quality healthcare services.
IN-LIVE AND VIRTUAL SESSION WITH HEALTH SECTOR THOUGHT LEADERS
---
Participation at the two-day strategic conference and exhibition offered the attendees idea exchange with thought leaders and experts within the health sector.
NETWORKING
OPPORTUNITIES
---
Lagos Health Summit is designed to provide networking experience for delegates, speakers and organizations.
EXHIBITION
BOOTHS
---
The Summit provided leading brands an opportunity to showcase their valuable products and services to a global audience through our innovative exhibition booths.
Our
Sponsor's

Benefits

Sponsorship offers your firm extensive exposure projecting it is as a world class brand and market leader that is committed to activities that benefit the health sector.
The Summit complements your organization's marketing efforts by providing brand positioning, image association, and creating valuable networks.
The Sponsorship Package are inclusive of digital marketing benefits allowing your brand to effectively engage a global audience showcasing your valuable products,services and solutions.
HIGHLIGHTS FROM
LAGOS HEALTH SUMMIT

'23
Gov. Babajide Sanwo-Olu
Governor of Lagos State
Dr. George Uduku
GM, GE Healthcare, West Africa
Dr. Tinuola Akinbolagbe
MD/CEO, Private Sector Health Alliance of Nigeria
Mrs Clare Omatseye
MD, JNC International Limited
Dr. Egbe Osifo-Dawodu
Co-Founder, Anadach Group
Dr. Habeeb Moshood
CEO, HCA Consults
Dr. Zamba Emmanuella
GM, Lagos State Health Management Agency
Dr. Anthonia Shagaya
Chief Medical Officer, EHA Clinic
Dr. Richardson Ajayi
Director, Bridge Clinic
Deborah Ojo
COO, HCA Consults
Dr. Ibukun Tunde-Oni
CEO, Eight Medical
Jude Chikezie
VP Partnerships, AfriHealth Ltd.
Mr. Voke Oshevire
Executive Director, JNC International Ltd.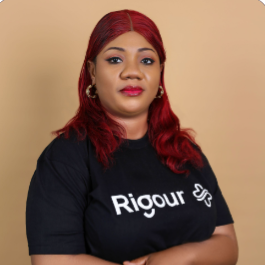 Linda Obi
CEO, AfriHealth Ltd.